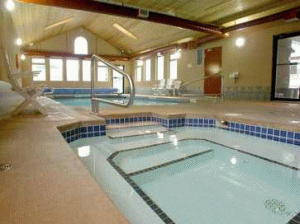 Recently renovated.
Concrete separation walls, and floors (second level) make every room very quiet.
75% rooms non-smoking.
Closest property to Airport, Mc Arthur Island Sports Centre, Brocklehurst Arena, Via Rail Station, Dunes golf course, and the Kamloops golf and country club.
North Hills Shopping Mall located across the street (Extra Foods, and Safeway).
5 minutes from the city center (Riverside Coliseum, Casino, and Charles Anderson Park).
From Jasper/Edmonton, take first right into Kamloops (Halston Avenue).
Please visit Fortune Motel Website.
---
To investigate other Kamloops accommodations, use these links:
Kamloops Hotels, Motels, Resorts, Cabins and Cottages
Kamloops Bed and Breakfasts
Kamloops Campgrounds and RV Parks
Contributor Experiences
Contributor Experiences are governed by our Contributor Policy.
There are no experiences for Fortune Motel