Related Travel Information
BC Ferries – A View
BC Ferries. When you say this name to BC residents, you might not receive entirely enthusiastic responses. Most people place BC Ferries somewhere in the annoying category. Because many Vancouver Island and Gulf Islands communities are cut off without the service, people see it as an extension of the highways and wonder why the cost is so high when most other roads in BC have no tolls. (E.g. a Nanaimo to Vancouver ferry cost $129.15 for one child and three over-12-year-olds and that included the $15 advance reservation fee. The question of why we are charged extra to let BC Ferries know in advance we are coming is still perplexing to me.)
This begs the question of why it's a Crown Corporation at all. (I.e. a free standing company with a board of directors and so forth but that is owned by the Province.) Since it can't raise money except via the government, why have a corporate structure? Again, baffling.
Things on board the ferry are mediocre. The food's cost to quality ratio is poor. The service is variable. It's heavily unionized and regulated because all crew have to be Transport Canada certified because, for example, if a ship in the Georgia Strait sends a distress call, the ferry is required to respond. Occasionally a boat load of cars and people are very late because of a ferry redirecting to a distress call. That makes for a memorable sailing.
Nature saves BC Ferries. You can see Killer Whales and other cetaceans if you are lucky. Even in the harbour, the industrial views are amazing. Out on the water, it's stunning. The Tsawwassen – Victoria run is particularly scenic when you go through Active Pass.
So, ignore the rest and go on deck and enjoy the view.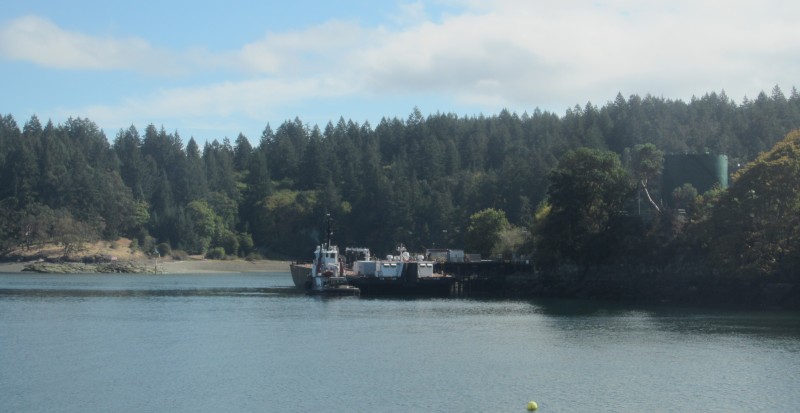 The view from the Nanaimo Harbour shopping area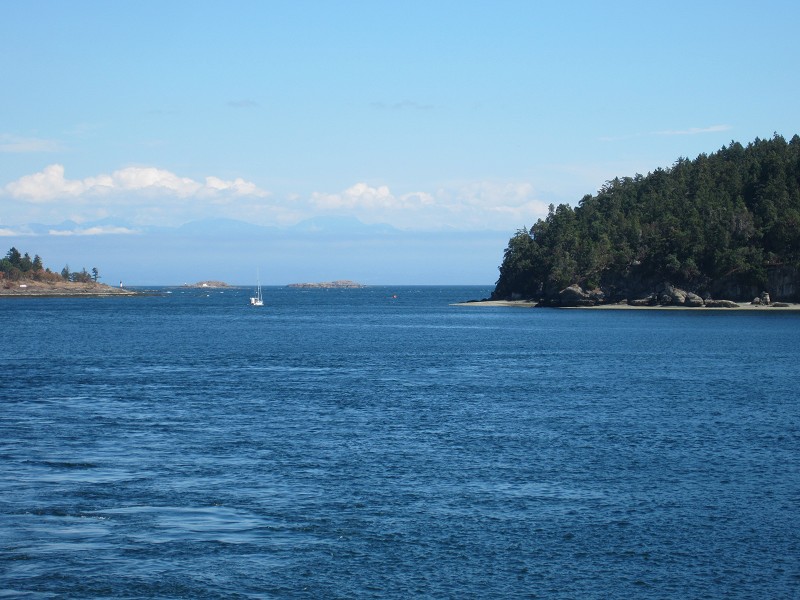 The view from the car deck on the way out of Nanaimo Harbour