Related Travel Information
Kingfisher Resort and Spa
We had an invite to dinner at the Kingfisher Resort and Spa, near Courtenay BC. I am very happy we accepted!
If you are driving northbound on the 19A version of the Island Highway, the entrance comes up pretty fast. It's just before the tiny town of Royston, which is 5 km from Courtenay.
The dining room, with the rather intense name "Ocean7 Restaurant | AQUA Bistro & Wine Bar," is pretty snazzy. I took the opportunity to enjoy bison, which was quite good. Lots too choose from the bar. And great service. The server handled our mixed bag of celiacs, vegetarians, and contrarians with style.
The resort doesn't look like much when you pull in, but that's because they can't compete with the ocean views. The outdoor sitting area among the lovely gardens was very peaceful.
Our first few pictures are below, but we've stacked the gallery.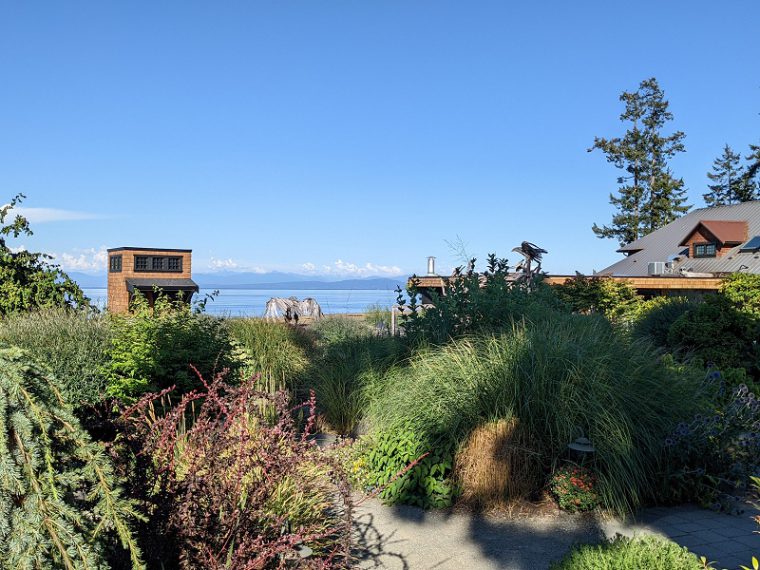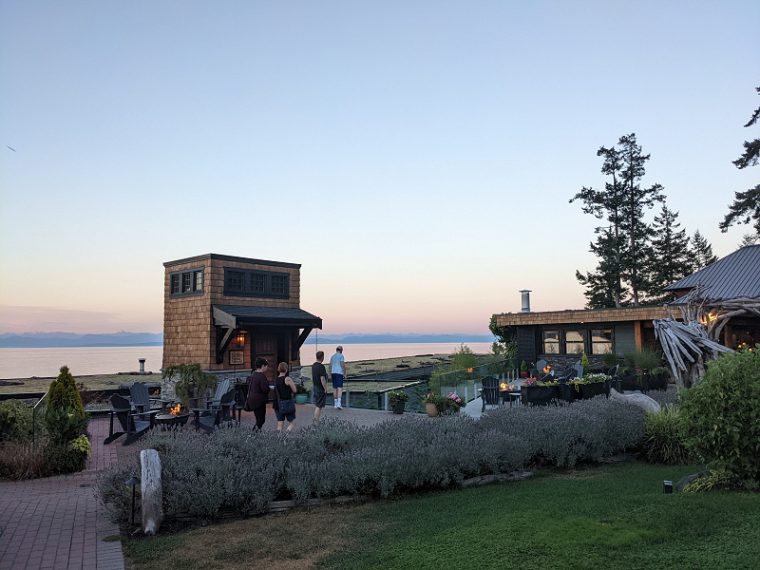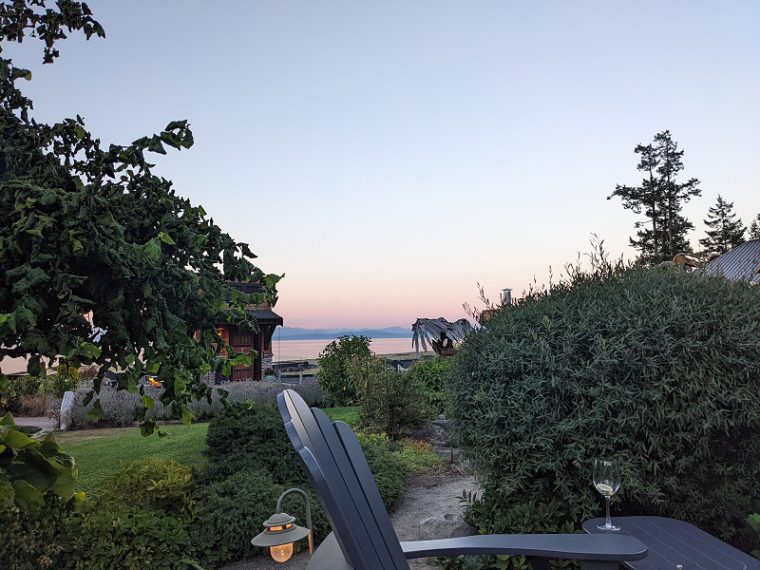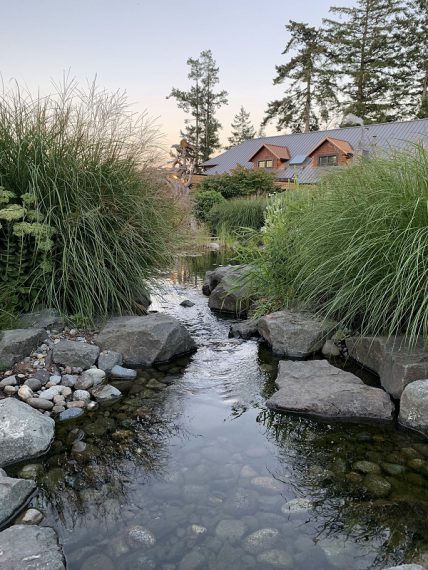 Tough to move again after getting so comfortable!
For more information, you can check availability here.