Related Travel Information
A Coombs BC Shopping Expedition
Coombs is a 10-minute drive (about 10 km) inland from Parksville, which is considered part of central Vancouver Island. We always enjoy a side trip to Coombs when we're in the area as there's a couple of favourite shopping spots and there's always something new.
On Highway 4A, our first stop is Dutch Imports because some members of my family enjoy the rather peculiar-to-the-Dutch taste in candy (and other things).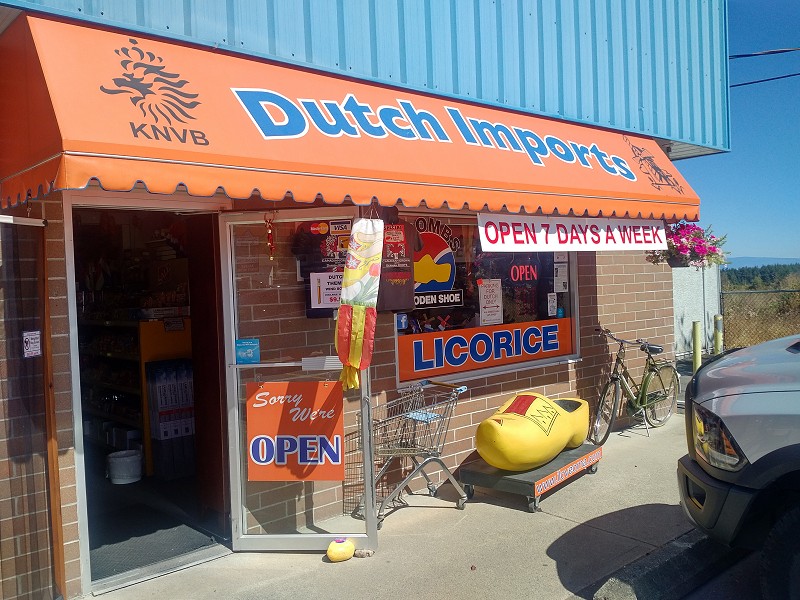 Stop here to find 43 types of salty licorice
The store has more than odd foods. There's a lot of traditional Dutch stuff that will make any Hollander homesick.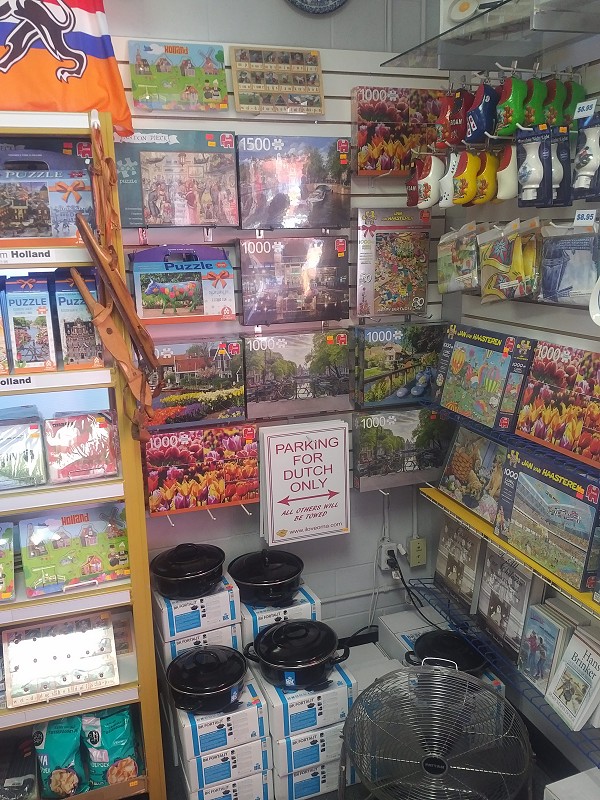 Dutch puzzles and wooden shoes!
On this trip, we noticed more shops on the highway than we recalled in the past. We parked in the parking lot of Goats-on-the-Roof and walked back to Coombstock, the hippie Store.
This hippie store was hugely well stocked with a lot more that tie-dyed shirts, but all the loose fitting new-agey and flowing garments with large designs with influences from Nepal, South America and, as you will see at the cash desk, a lot of First Nations dream catchers.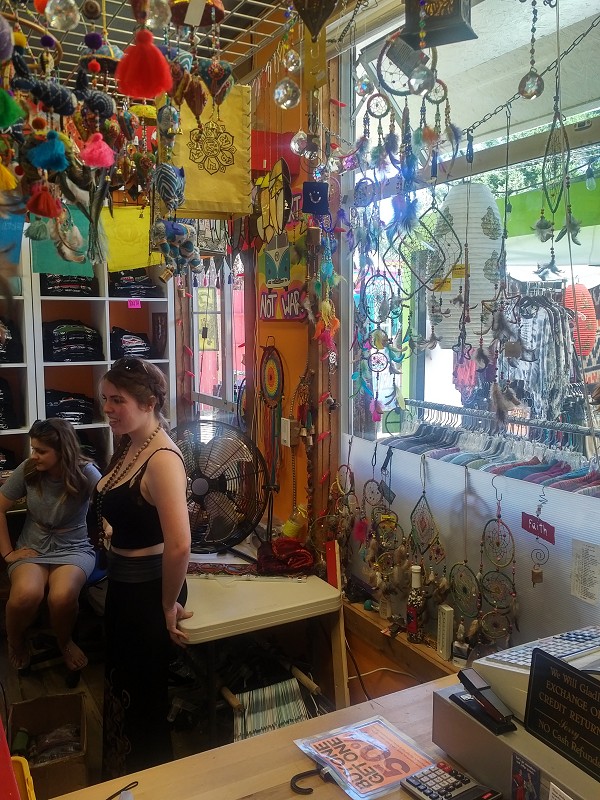 You will be tempted to stand by the cash register for a long time.
As we walked down the hot highway, we started to see a theme of treasures, antiques, collectibles and material that might simply be considered junk.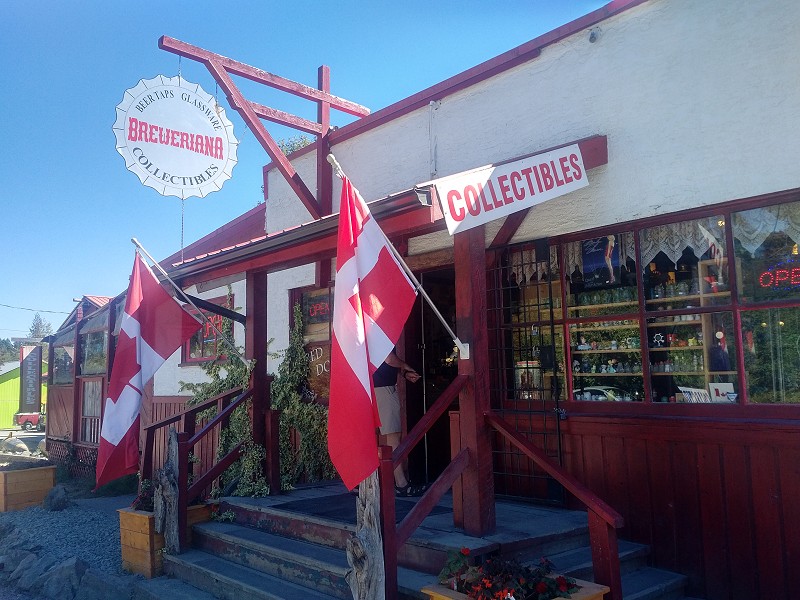 "Collectibles" has so many meanings.
Inside many of these places, you could spend a lot of time looking for trinkets and memorabilia. However, the word for these places' organization is "haphazard." They were making the hippie place look like a well-oiled machine!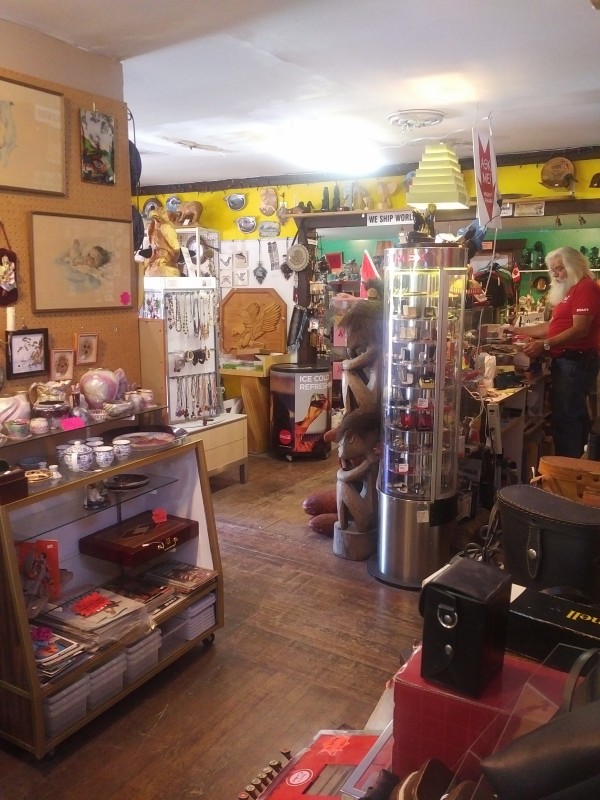 Everything from old cameras to Diet Pepsi bottles to walrus tusks
The Coombs General Store is that store where you can buy chips, pop and other vital supplies, do Canada Post transactions and rent DVDs. It too is rustic on the inside, but fun nonetheless. And it was hot when we visited and a can of pop was in order.
The last large shopping area before Goats-on-the-Roof is the Coombs Emporium which is a collection of shops including a used bookstore that can hold treasures for the book lover, or provide you with that summer read you need. There's a comic book collection, but be prepared. You'll need time to dig through to find anything good.
Last but not least is Goats-on-the-Roof, which has the interesting feature of being for foodies and for knick-knacks. New this year is a small donut shop. The chocolate, peanut butter and Saskatoon berry donut was tasty.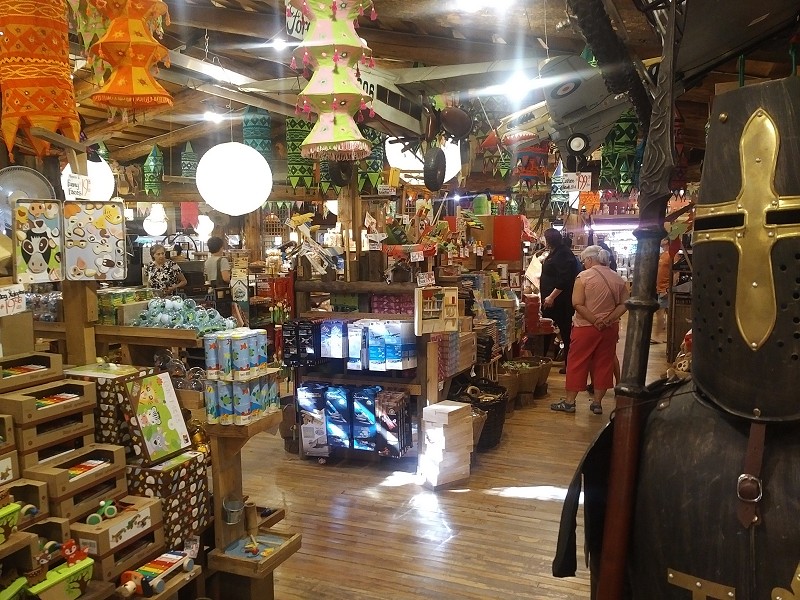 A view in the Goats-on-the-Roof shopping area
We certainty did not cover all the shopping opportunities at Coombs. You'll need more time that we had!