Related Travel Information
Coombstock the Hippie Store
We were sad to see in Coombs this summer that Coombstock the Hippie Store was liquidating. The lady working that day made it quite clear that she was unsure what the owner had planned, although online distribution seemed to be in the works. As of writing, there was no dedicated website.
Coombstock's sale, however, inspired my son and daughter to buy cool sunglasses, tank tops, balloon pants, hippie hoodie – overall an Indian Subcontinent meets the hippie movement with some odes to Hawaiian shirts.
As you can tell from the sign below, the owner was fairly clear about mask-wearing given the close confines of the store.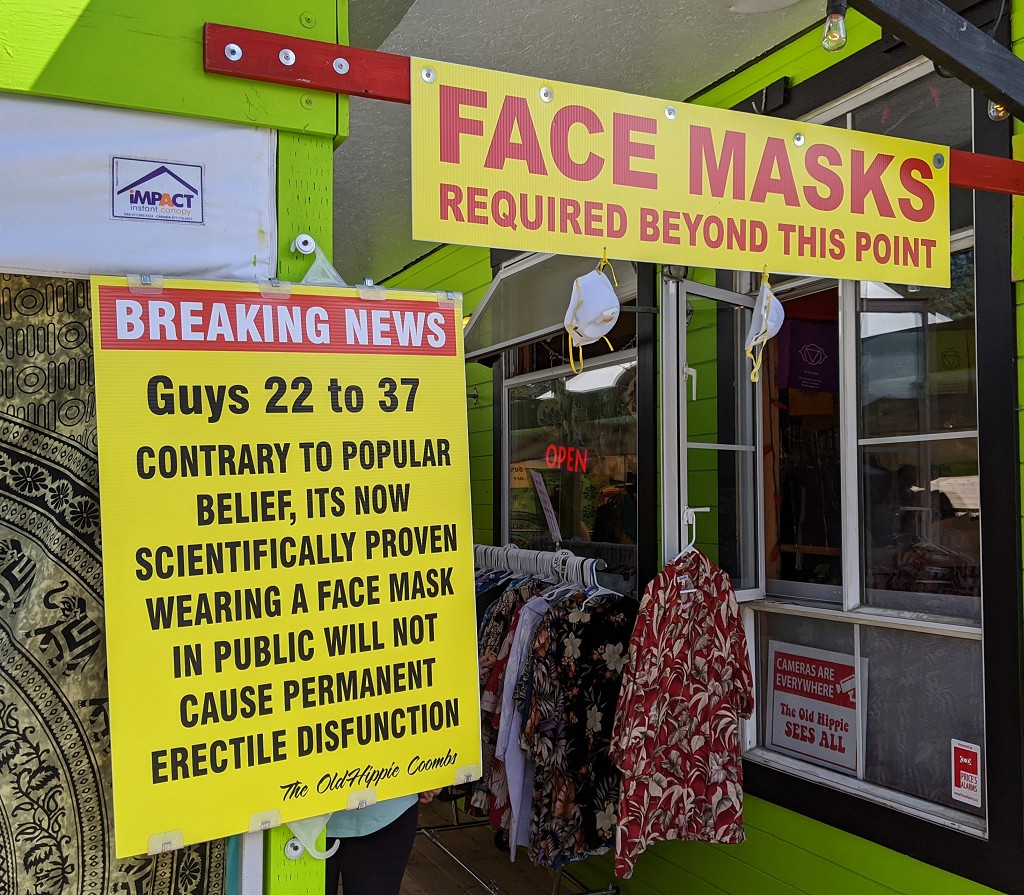 We were amazed when a couple came in oblivious not only to the aggressive signage, but also – seemingly – to the pandemic itself. Vancouver Island's infection count has been very low but still, maybe you tuned into the news once or twice since March?
My blessings to the skill and patience of retail folks. And to the ability to sell a knob a mask for a toonie.