Related Travel Information
Cuckoo Trattoria and Pizzeria in Coombs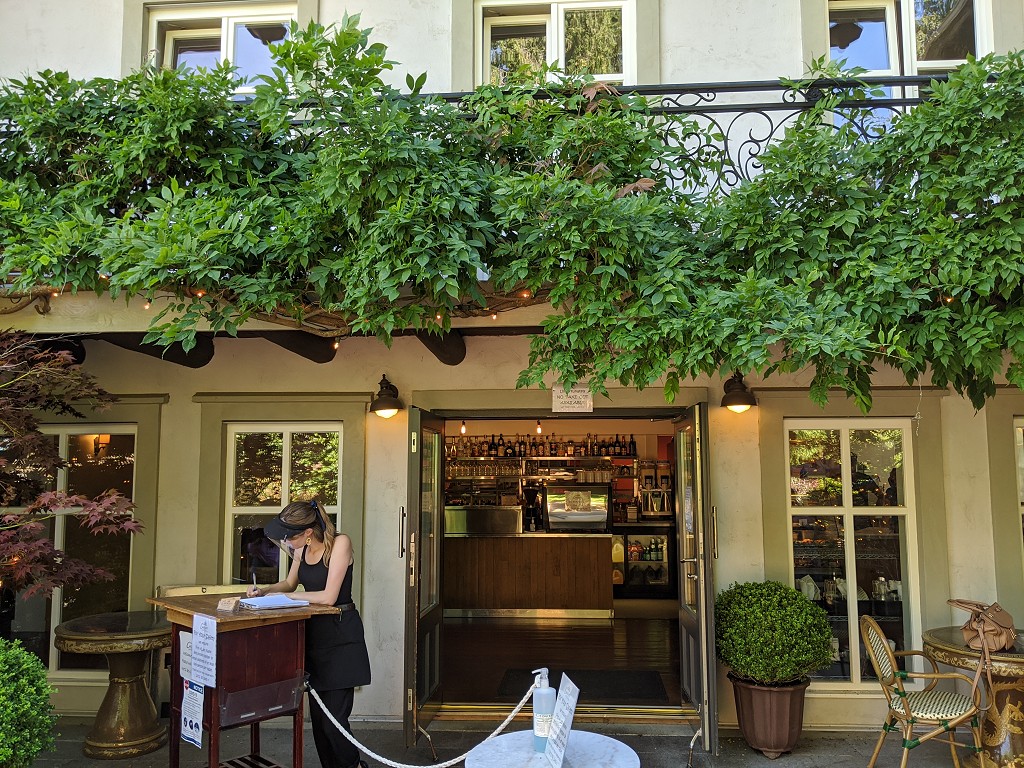 Coombs BC is a funky corner of the earth with the Country Market Goats-on-the-Roof and random stores along the highway. It's not where you'd expect a fine dining Italian restaurant.
But here you are in the middle of the market area, across from a big ice cream parlour, and snug next to a Mexican casual outdoor patio. Little Italy. The restaurant is good during a pandemic because they have a lot of patio seating and always have. It's a little piece of heaven hidden from the world.
There were five us in our bubble and we enjoyed a late lunch. The Lamb shank was very tender and with only a hint of vegetables, it was the carnivore's preference.
The member of our party who needed gluten free due to a medical issue was proactively served and offered alternatives. It's a nice change from the gosh-you're-a-bother attitude that can sometimes occurs.
These days, you can't make a reservation, but when something more like normal returns to the world, I would give them a call and try to make sure there's space.
And, if all else fails, go get ice cream from across the street.