Related Travel Information
The Coombs Emporium
In Coombs BC, which is about 9 km from Parksville, there's a shopping area that is identifiable by its plaza with large stone sculptures of animals and Buddhas.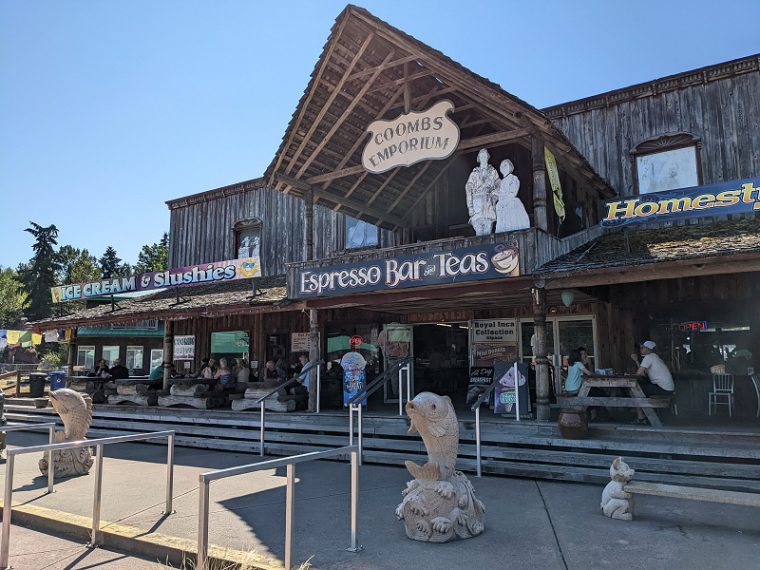 The Coombs Emporium is a collection of strange things. A snack bar with ice cream makes no sense when contrasted against Buddhas and bosomy women wooden sculptures.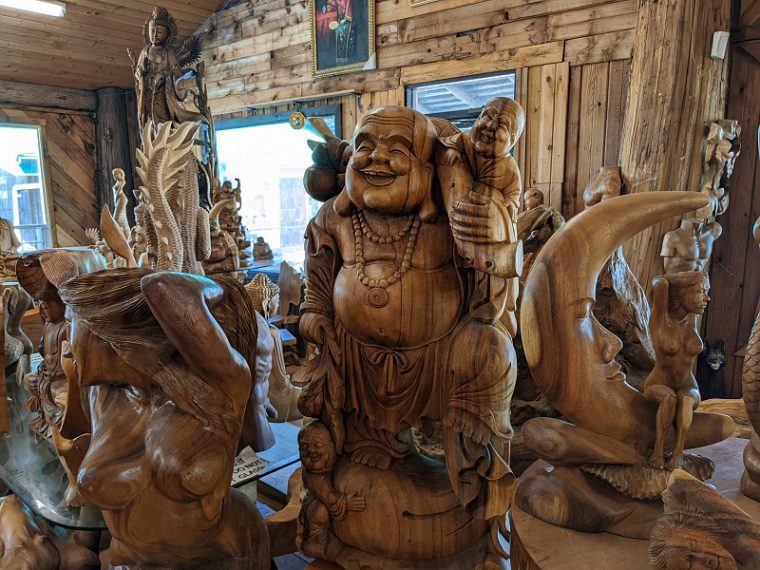 There's also a collection of intense biker style T-shirts. But I can't imagine any bikers wearing them. Maybe a cartoon biker?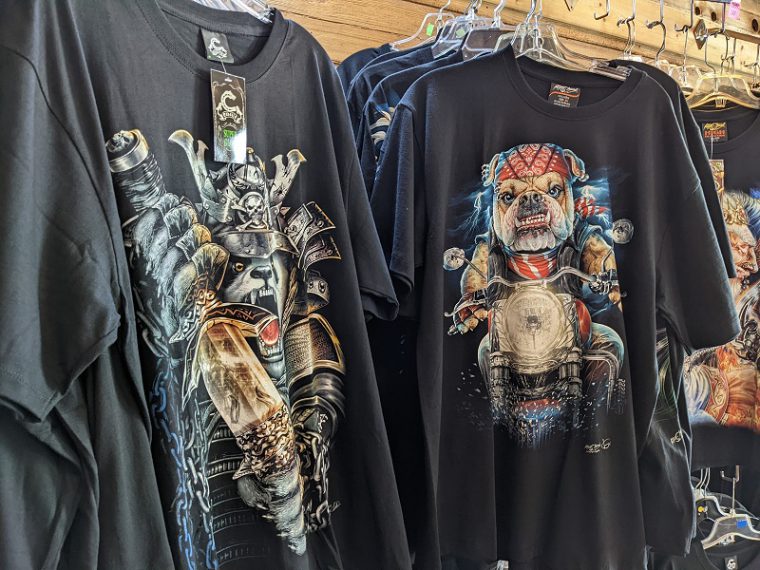 Wooden giraffes (and more bosoms) are also strangely popular.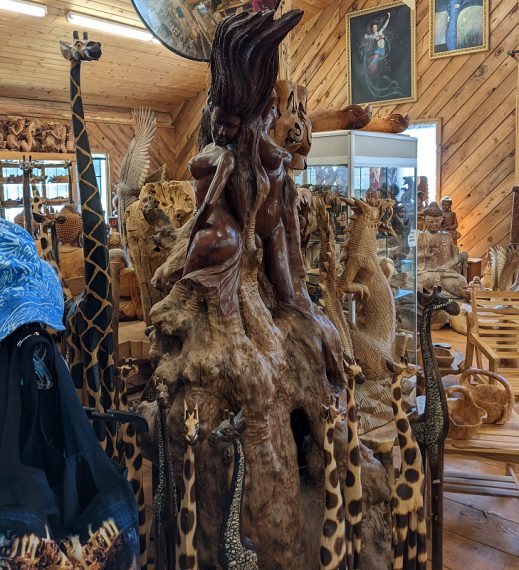 The wooden willies that double as bottle openers were kind of top-of-the-heap-odd.  No photos.  I'm more a free the nipple kind of guy than free the willie.  This place is so worth walking through and admiring the quirkiness.