Related Travel Information
Sunset Lanes Parksville
What small resort town that has two mini golf places would be complete without a bowling alley?
Sunset Lanes in Parksville is at the south end of town and is a small bowling alley that is fun, as a bowling alley should be.
We enjoyed 2 frames of 5-pin bowling. If you are with younger kids, they can put up the deflector rails so that newbies don't get too discouraged by gutter balls.
We went on cosmic bowling night, which means you bowl under the glow of black light and look very funny if you're wearing a lot of white.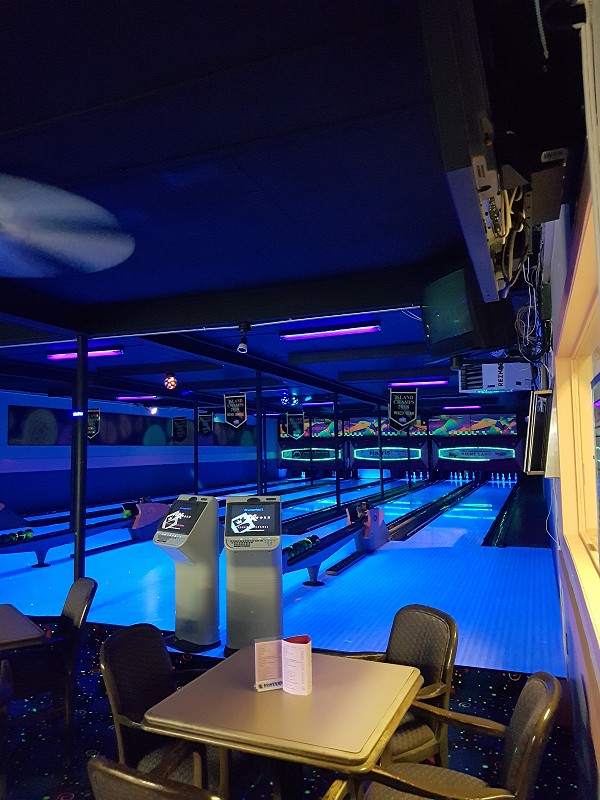 The place is licensed, but is really licensed in the back. City slickers like me used to call this a real working class bar. You drink. You watch sports. No questions. We were with kids so exploring that was not an option. Maybe next time.
For more information: www.sunsetlanes.ca