Related Travel Information
Milner Gardens Qualicum Beach
Milner Gardens in Qualicum Beach was a visit a long time coming. We visit the Oceanside area of Vancouver Island once or twice a year and, every time we tried to sneak in a visit to Milner Gardens, we've been thwarted by scheduling issues.
Vancouver Island University came into possession of the 79 acres of seaside walk and botanical gardens in 1996. Make sure to read the History page of the website because the original patrons are super British connected and the gardens have hosted Queen Elizabeth and some of her offspring over the years.
For us, we had a skeptical teenager who was thinking along the lines of Butchart Gardens or Van Dusen Gardens, but before a person can reach these gardens, you are treated to a west coast trail walk with massive trees and all the vegetation you'd expect from BC's west coast. The teenager was impressed. In addition, it was a Wednesday and, even though we weren't alone, it sure felt like we had the place to ourselves.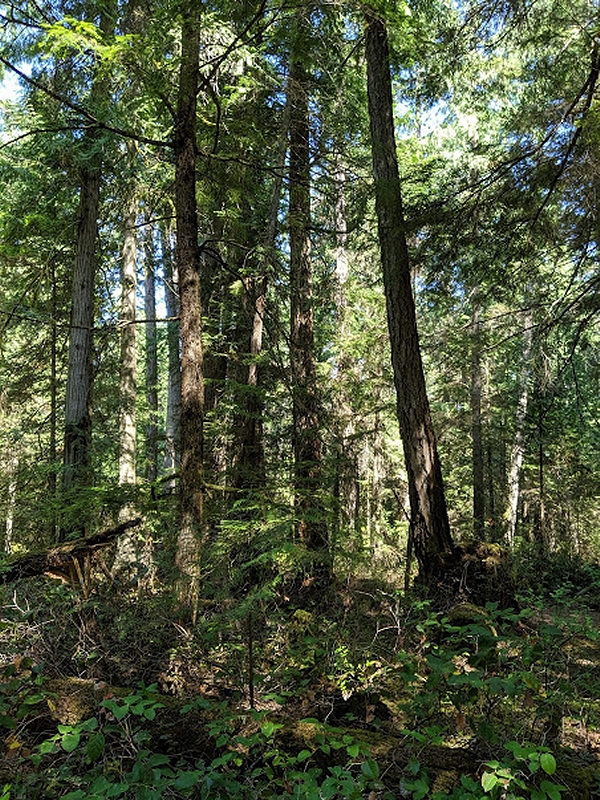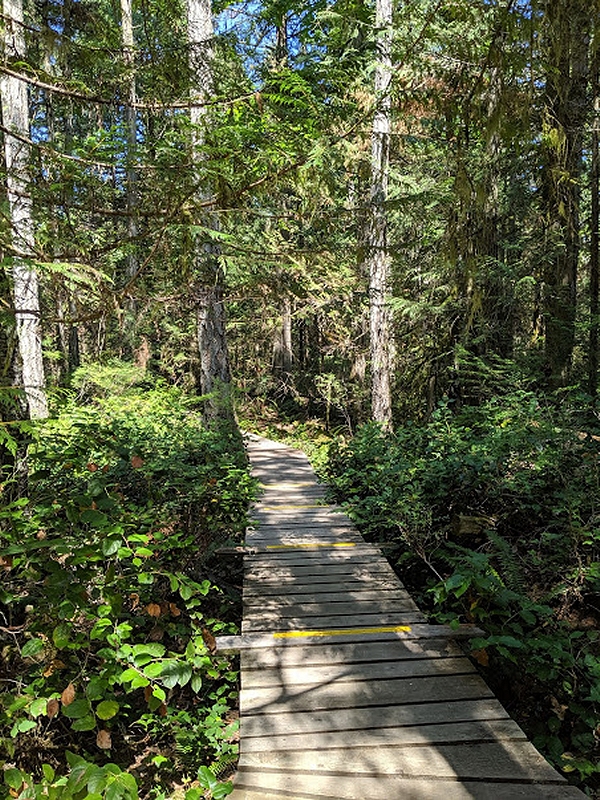 Perhaps about two minutes on the trail, the sudden calm and quiet overtook us. Sudden peace. We reached the gift store that overlooks a pool of waterlilies. We watched all the many species of dragon fly flitter about. While my family enjoyed the garden themed shop, I sat at a chair outside and simply chilled out. I now know — when my head feels like exploding with the concerns of life — where I need to hide. I half expected people to be hidden around me looking serene, but without having left the gardens in years.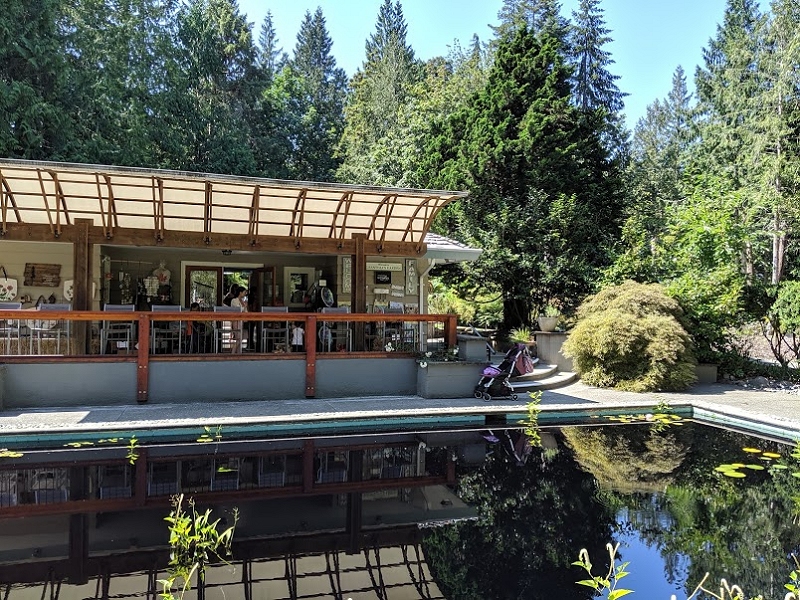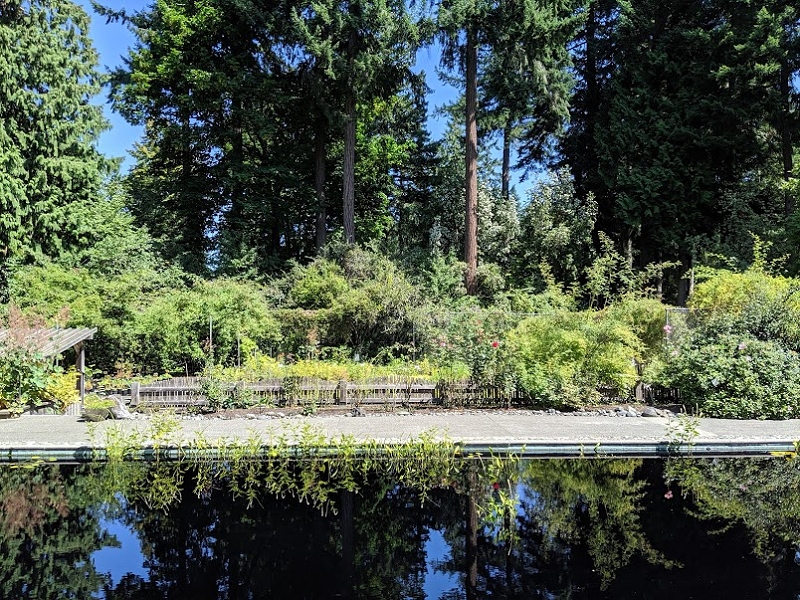 As we progressed to the Milner house where we were to take tea – if you want full High Tea you have to book in advance – we observed a massive Rhododendron garden. Who knew these plants could take the form of trees?
At the house, we found a quaint home that you'd find in the older sections of Oak Bay, near Victoria. On display was much memorabilia over the years. There were friendly volunteers in the kitchen who provided tasty tea, soup and scones.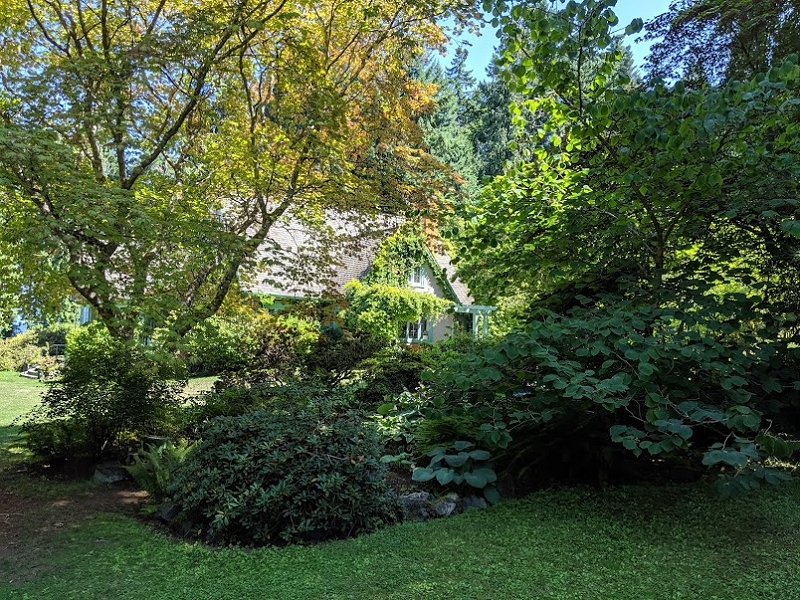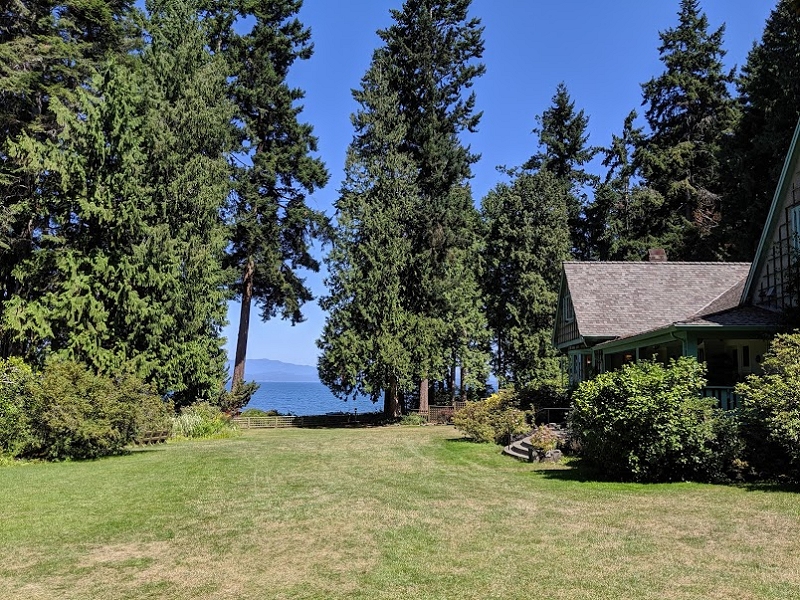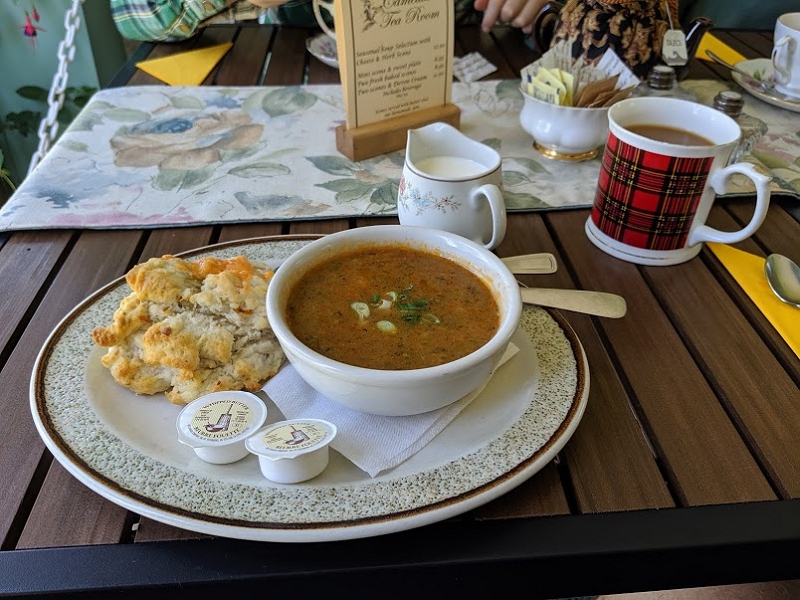 My tea, soup and scone, but I had coffee.
Milner Gardens is simply not your average botanical gardens. I'm not a garden guy; but I still can't shake the feeling I found the location to gain inner peace.
For more information and the history page, check out: https://www2.viu.ca/milnergardens/