Related Travel Information
6 Must-see Things at the Vancouver Aquarium
It had been at least two years since I'd visited the Vancouver Aquarium in Stanley Park and boy a lot has changed. For example, the whole entry point has been expanded with their gift shop being much bigger than I recall. It's still a mandatory Vancouver attraction.
With a young boy along, you quickly find out the things that are popular or cool and things that aren't.
1. Discover Rays Touch Pool
This is new exhibit and allows you to interact with cownose and southern stingrays. They didn't have any interest in me. Maybe my magnetic field is too weak or something. But my son had the thrill of touching them!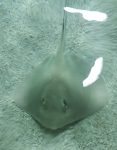 2. The Sloth
The Aquarium has a South American jungle section in which there have always (seems to me) been one or two sloths. Normally you identify them in the habitat by way of spotting a very snoozy bushy brown object in a corner up high. Surprisingly, the day I was there, the sloth was on the move. My suspicion is that it was dinner time and the keepers had put the food as far away from the sloth as possible. (The photo gallery at the top has bigger versions of these pictures.)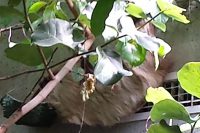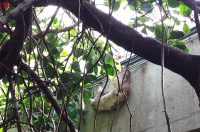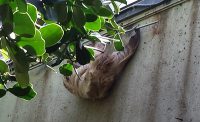 3. The Marmosets
There were at least 5 marmosets in the far side of the South American habitat. They are fast and busy and — don't let the pictures fool you — would fit in the palm of your hand.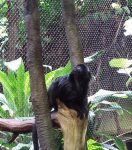 4. Caimans
My son was perplexed as to why these small "crocodilians" we so incredibly still. The answer is that they've either just eaten or they are waiting for prey they can grab in an instant. We concluded it was eerie to watch their non movement.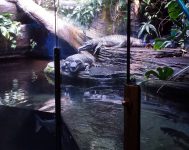 5. Fresh Water Rays
Also found in the South American area, the fresh water rays — so much more colourful than the ocean ones — were a delight to see.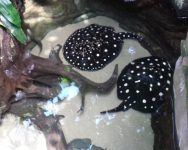 6. Frogs
Perhaps it's not the funny and varied creatures themselves that caught my attention but the incredibly scary loss of these creatures. The problem worldwide is baffling scientists and it makes you wonder when we're next.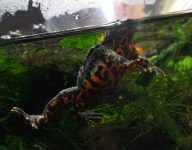 OK, I'll add a seventh. The gift shop had lots of clothes, toys, souviners and I bought an on-sale reversible jacket with fleece and rain repellent. There was lovely reasonably priced First Nations jewellery. My son wrangled out of me Otter shaped slippers and a t-shirt that said Harry Otter.