Khatsahlano Street Party 2022
For the first time in two years, this past July 9, the West 4th Avenue Business Improvement Association shut down 4th Avenue and turned it into a street party. They say this is Vancouver's largest free music and arts festival. Every couple of blocks there are live music tents and DJs. It's good fun just to walk the road and take it all in.
The party runs from Burrard St. to MacDonald Ave., which is truly the centre of Kitsilano. Stores put out tents and you can often find some decent deals. West of Balsam Ave., there is a decent selection of food trucks that congregate together for a couple of blocks.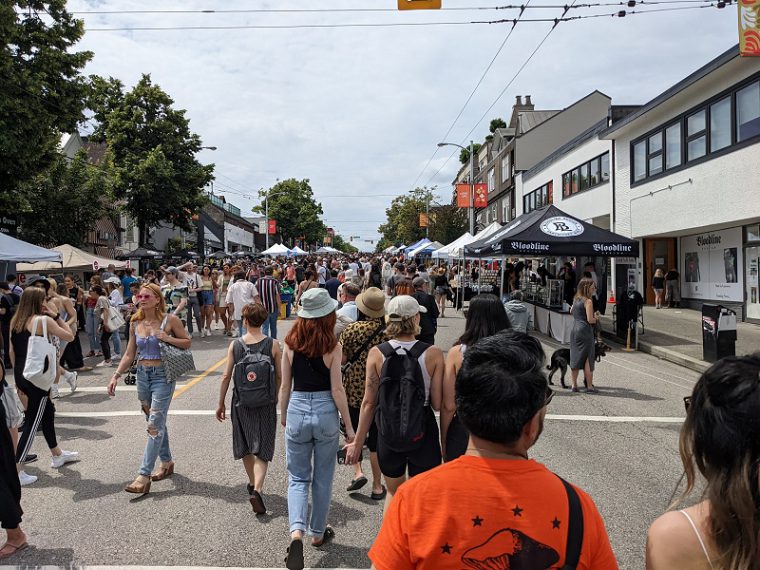 This party used to be a Hippy Days event, but as that era was passing, the local businesses expanded the scope. But you can still find hints of the tie-dye clothing era.
You may have noticed the Khatsahlano and Kitsilano name similarity. For history of these names, Wikipedia has a decent post. en.wikipedia.org/wiki/August_Jack_Khatsahlano. It's kind of sad this history, and I wonder how many of the 40,000 or so visitors knew about it.
One thing is that it was odd being in this big of a crowd after two years of restrictions. But, it was a glorious day for a walk and snacks.
For the political nerds, there were several tents where politicians were saying hi or working on votes for an upcoming municipal election. The selection included on senior provincial cabinet minister. It really is a privilege to be able to just say hi that way. I think we all need to keep it real.