Related Travel Information
Secret Garden Tea Company Kerrisdale Vancouver
A couple of days before Christmas, my wife and I had the sheer pleasure of free time, together, at the same time. A series of accidents led us to a date at the Secret Garden Tea Company.
This is in the formerly very Anglo neighbourhood of Kerrisdale, which has what the English would call a high street (41st Ave) with shops, bakeries and restaurants. A block north and right off West Boulevard, the other main street of the neighbourhood.
They off a fixed price High Tea, but we opted for the lunch menu. But tea was the first choice. We, respectively, enjoyed Creamy Earl Grey and Nan's Irish Breakfast, which we both lovely. Not your boring old tea bag you make at home.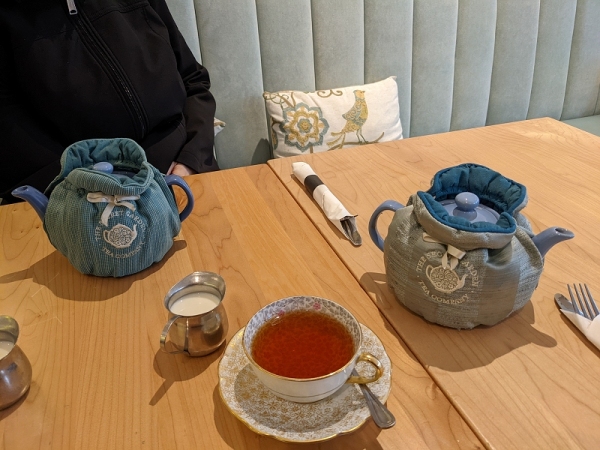 For lunch we respectively chosen Garden Sandwich on Focaccia and Breakfast Scone, which was scrambled eggs and bacon. We both opted for the potato leek soup. Both were tasty.
The decorations for Christmas were lovely and it truly felt like we had a wonderful escape from the real world of jobs, pandemic news and other distractions.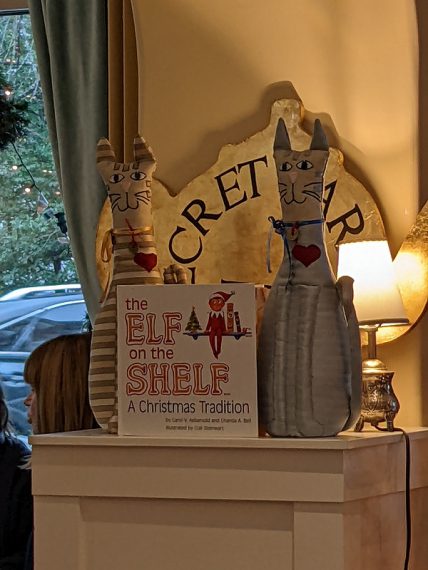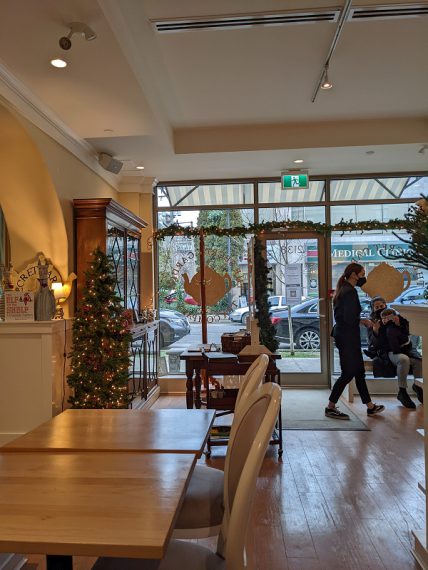 For more information, check out secretgardentea.com