Related Travel Information
Theatre Under the Stars – Malkin Bowl – Stanley Park
I think it's a wonderful bit of optimism or stubbornness to have an all-weather outdoor theatre company operate in Vancouver, which comes after Abbotsford, St. John's and Halifax as most rainy cities in Canada.  But Theatre Under the Stars (TUTS) does it.
To visit TUTS, there's an easy transit option as the 19 bus on West Pender, which is near the Burrard Skytrain Station takes you right into a bus loop that's a three-minute walk from Malkin Bowl, which is right behind the Stanley Park Pavilion.
Personally I have a large range of temperatures I can handle, but the better-prepared-than-me audience members had layers and took advantage of the seat cushions you could rent. On their website, it says that they provide complimentary ponchos to patrons in the event of steady rain.
However, on the night we went, it was hot and cooled off to a perfect temperature.
On this stage we enjoyed Something Rotten! This mash up of a Shakespeare parody and a send-up of musicals had so many wonderful references to so much material, that people like me with trivia-loaded minds were kept very busy.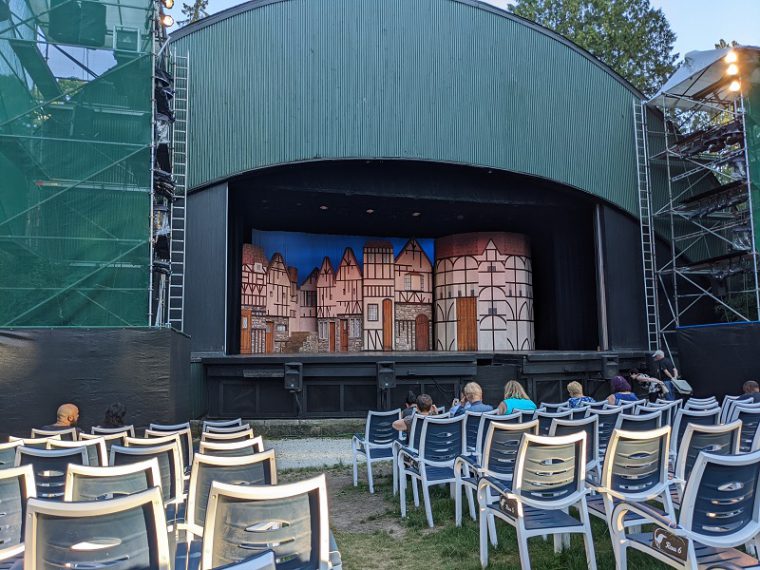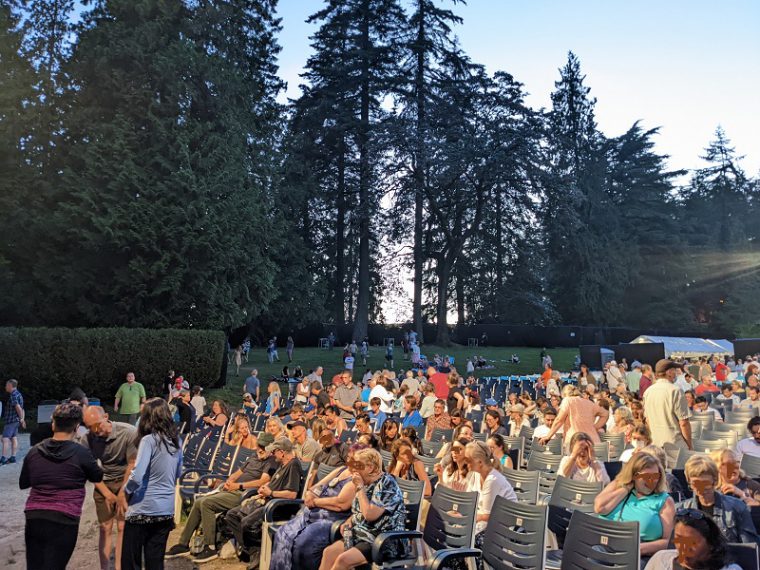 Sadly, I was told not to take pictures of the performance because apparently, had I neglect'st or dost unwillingly what they command, they'd rack me with old cramps. Or words to that effect.
For more information, check out tuts.ca.