Related Travel Information
Russell Books Victoria
On Fort Street in Victoria, there's a two-level large independent bookstore called Russell Books. If you're a book nut, this is a required stop in Victoria.
Our annual preference is to visit when Russell Books' calendar collection is on sale. They have a ton of stuff and the 50% off the calendars is a great way to decorate your walls. The variety is quite stunning. The other aspect of the store is that they shelve their used, slightly used, and new with equality. They also keep them all in their database. My daughter tested this theory by looking up three books from their site, screen grabbed the results, and asked the customer service desk for help finding them. They took seconds to locate what was needed.
Antique books are also available to look at, plus forms of cards and stationary.  Plus, the puzzle people can find things to challenge themselves.
It's also a place where you can find art books and cards by Charles van Sandwyk. Do a web search and you'll see what I mean.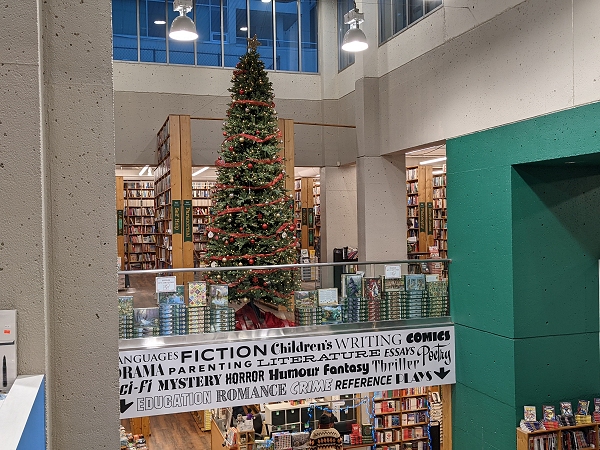 For more information see www.russellbooks.com