Related Travel Information
The Haunted Bookshop Sidney
I don't know if it's the name of the shop, but after I spent time in this true antiquarian bookshop in Sidney BC, I had the sensation I was in a used bookshop in the 1980s. Perhaps this was because the first thing I chanced on was a collection of novels by Anthony Burgess. I also quickly came across books that fall into the category Books I Should Have Read in University but Didn't.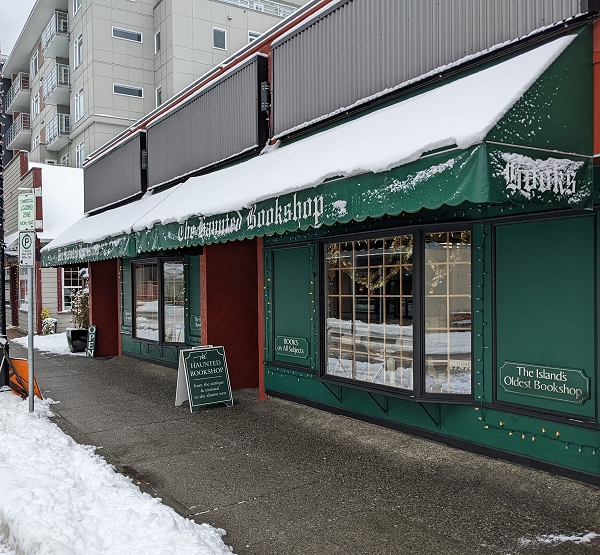 They also have antique maps, engravings, antique postcards, and more.
For me, this kind of bookstore transcends time in more ways than one.
When I stepped out from the store, reality and cold air grabbed me. But, a Starbucks was nearby. Warmth and reality (of sorts) was at hand.
For more information about their collection, try www.bookbill.net.